Providing clean drinking water for the world with technology licensed by mother nature.
RussKap Atmospheric Water Generation (AWG) has revolutionized drinking water sourcing and provisioning by harnessing the abundance of water in the air around us.
World Leader in Atmospheric Water Generation
Largest Supplier of AWG Units to U.S. Military and Department of Defense
Skilled Engineering Team Led by U.S. Military Veterans
100% Customer Satisfaction
Made in the USA
40+

Countries using RKW AWG worldwide

22,000,000+

Single-use plastic water bottles reduced

97%

Save up to 97% per gallon when switching from bottled water
How Does It Work?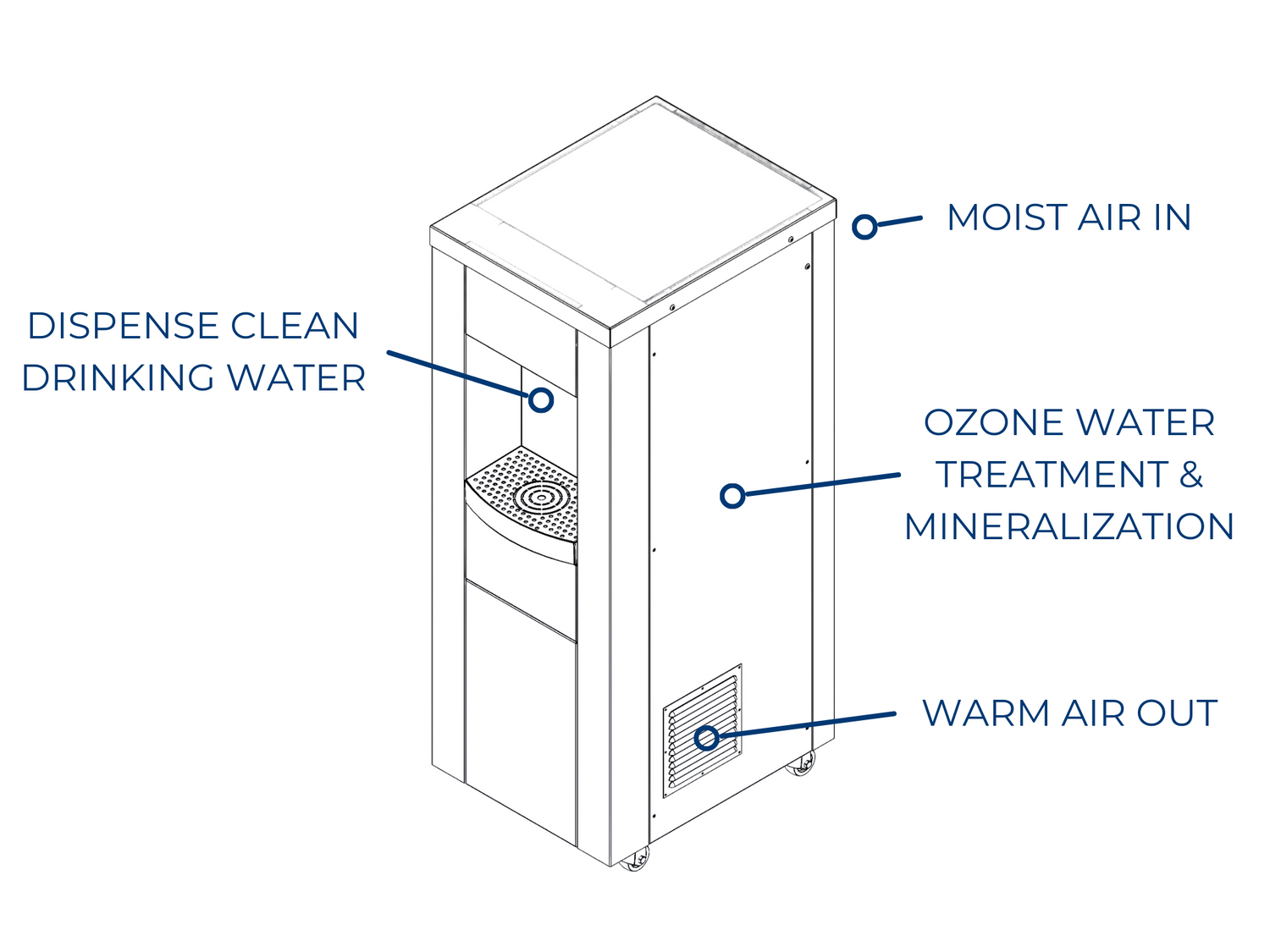 Sourcing the Water

RussKap AWGs begin their process by drawing moisture from the humidity in the air.
Filtration

Next, the water passes through two sets of filters to infuse the water with essential minerals and a fresh, crisp taste.
Dispensing the Water

Finally, RussKap AWGs dispense high-quality drinking water from the air with the option of chilled or ambient water temperature.
Let's Bridge the Water Gap
Quality

RussKap AWGs avoid common sources of contamination such as corrosive pipelines and polymer plastic bottles, providing a safe, reliable, and independent source of clean drinking water.

Learn More

Sustainability

By capturing drinking water from a renewable source and eliminating reliance on single-use plastic water bottles, RussKap AWGs enable and encourage positive environmental practices.

Learn More

Efficiency

The convenience of 24-hour access and on-site production at the point of need make RussKap AWGs an efficient and cost-effective alternative to traditional methods of sourcing drinking water.

Learn More
Discover More About RussKap AWG