THE TECHNOLOGY
Atmospheric Water Generation (AWG)

RussKap AWGs create, store, and dispense clean and healthy drinking water from the humidity in the air using an efficient and sustainable process.

Independent Supply of Drinking Water

RussKap AWGs harness the abundant and fully-renewable supply of freshwater in Earth's atmosphere without any reliance on a raw water source or permanent infrastructure.

Easy To Use

RussKap AWGs are easy to operate and do not require any assembly or high-maintenance – simply plug-in and start creating drinking water from air.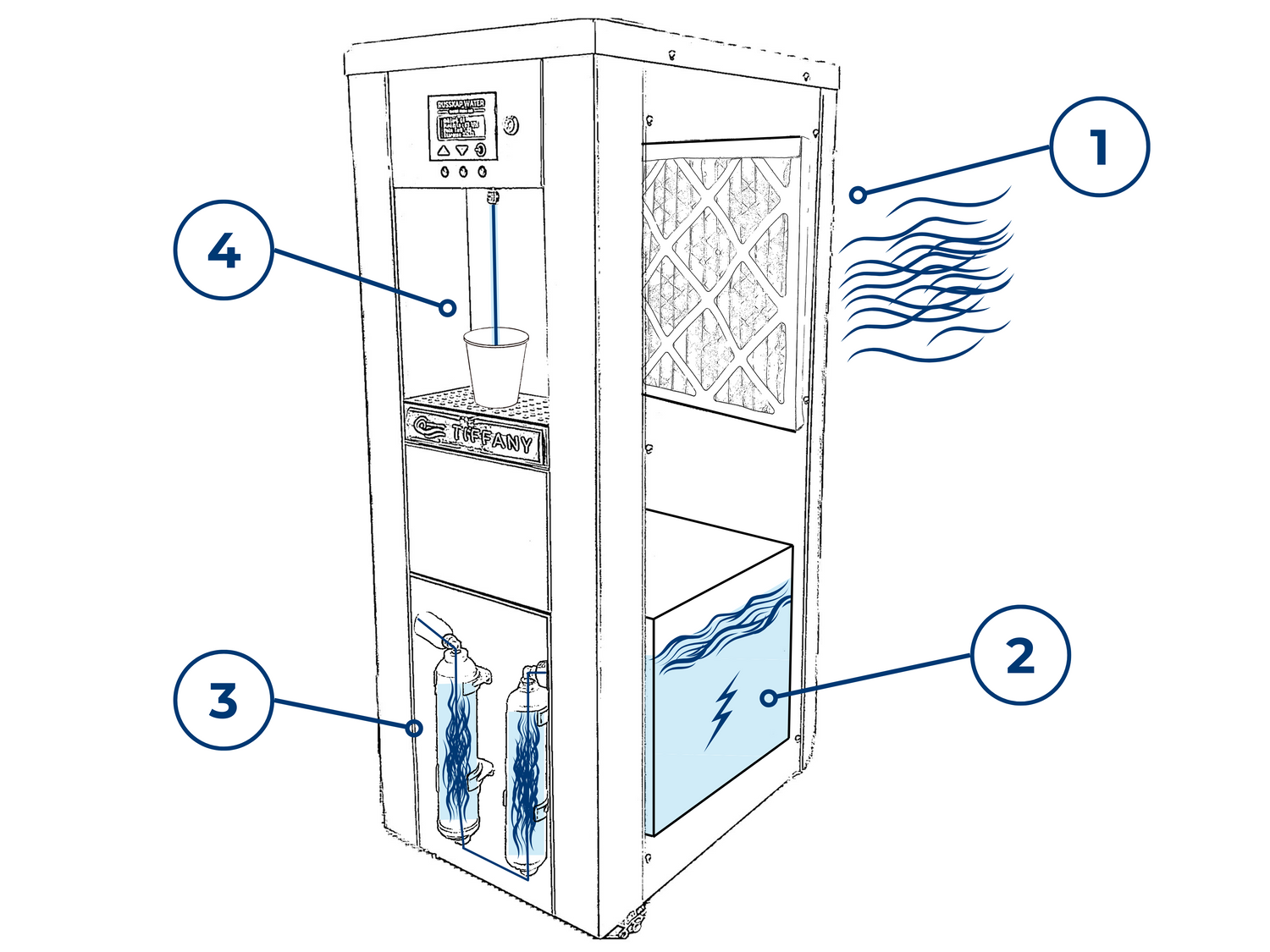 HOW IT WORKS
1. Sourcing the Water
RussKap AWGs begin their process by drawing water vapor in the air and condensing it into liquid form.
2. Ozone Treatment
Ozone (O3) is then used to oxidize and eliminate any toxins or contaminants in the water.
3. Filtration
Next, the water passes through two sets of filters to infuse the water with essential minerals and a fresh, crisp taste.
4. Dispensing the Water
Finally, RussKap AWGs dispense high-quality drinking water from the air at the push of a button.
WORLD LEADER IN AWG TECHNOLOGY
Exceeds Global Standards 

RussKap AWGs use the EPA recommended ozone water treatment and FDA-approved and NSF-61 compliant components to produce drinking water that exceeds WHO standards.

Industry Leading Products & Service

RussKap AWGs have industry leading energy-efficiency, unmatched warranty coverage, and are providing drinking water in over 40 countries worldwide.

Made in the USA

RussKap AWGs are made in the USA with durable, high-quality parts in our very own manufacturing facility operated by US veterans.
LATEST AND GREATEST IN DRINKING WATER
✓ Reliable

RussKap AWGs are not affected by groundwater contamination, shortages, or droughts.

✓ Renewable

RussKap AWGs harness the fully-renewable source of freshwater in the air.

✓ Sustainable

RussKap AWGs offer a sustainable alternative to tap and bottled water.

✓ Scalable

RussKap AWG is scalable from 10 to 10,000 gallons per day (38 - 38,000 liters per day).
How Does RussKap AWG Compare?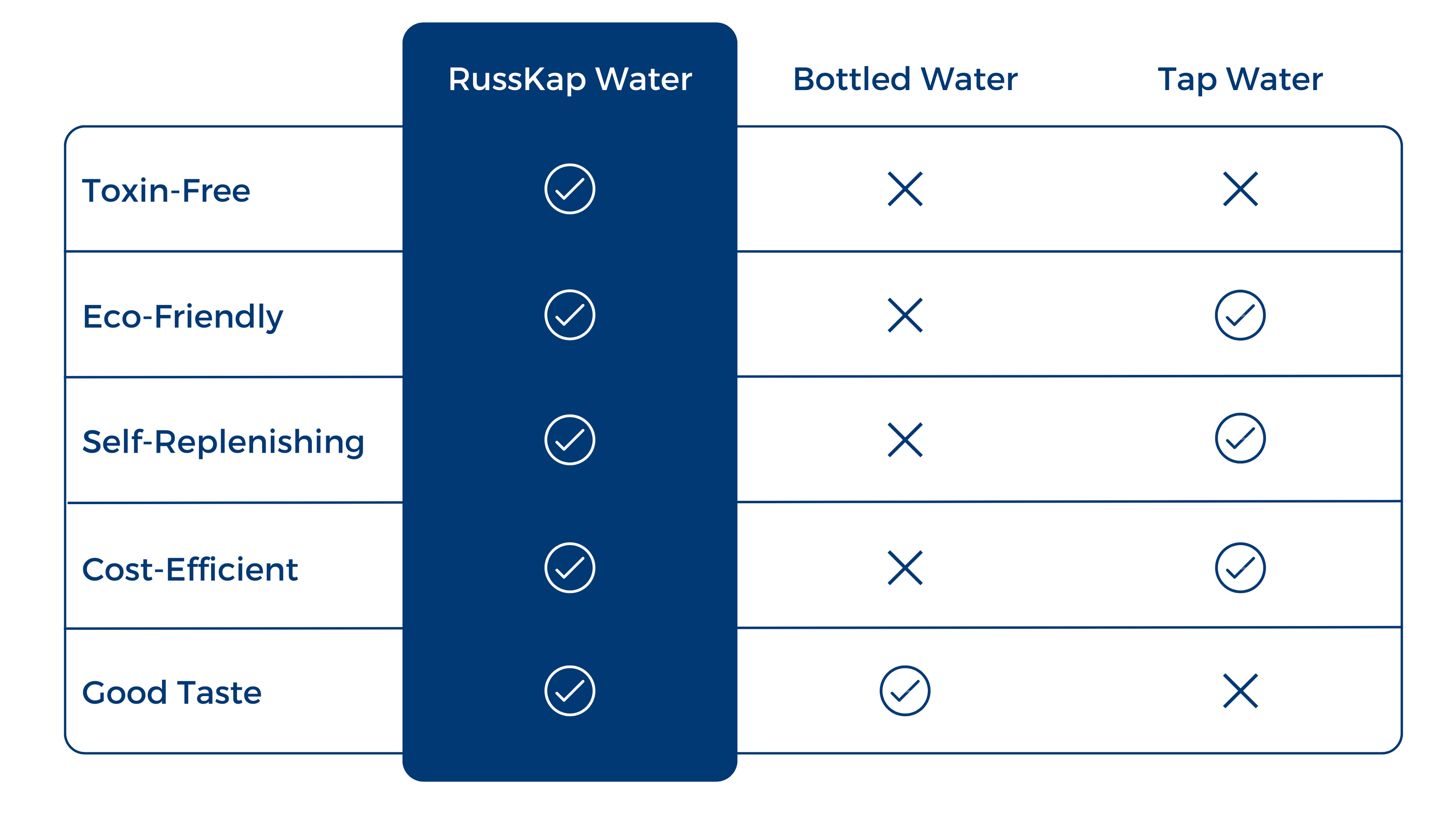 EPA-Recommended Ozone Water Treatment

RussKap AWG units use an internal ozone water treatment process to neutralize contaminants without adding any toxins or chemicals into the water.

Zero Toxins, Zero Contaminants

By creating drinking water in-house, RussKap AWGs avoid the sources of contamination associated with tap and bottled water.

Alklaine pH Level

RussKap AWGs infuse the water with essential minerals Calcium (Ca), Magnesium (Mg), and Potassium (K) to produce high-quality alkaline drinking water.
Zero Plastic Waste

RussKap AWGs eliminate reliance on single-use plastic water bottles and enable reusable canteens and containers for healthy drinking water.

Eco-Friendly

RussKap AWGs protect groundwater sources from depletion and reduce carbon emissions for drinking water sourcing without creating any byproducts.

Renewable

RussKap AWGs harness the fully-renewable supply of freshwater in Earth's atmosphere and can be paired with renewable energy to achieve full sustainability.
Self-Replenishing Supply

RussKap AWGs autofill a self-replenishing internal storage tank with clean drinking water without any reliance on a raw water source.

On-Site Water Production

RussKap AWGs create drinking water at the point of need, reducing costs and logistics for drinking water while freeing up other resources.

Mobile Water Source

RussKap AWGs are mobile and can be moved around at will making for a truly independent supply of clean drinking water.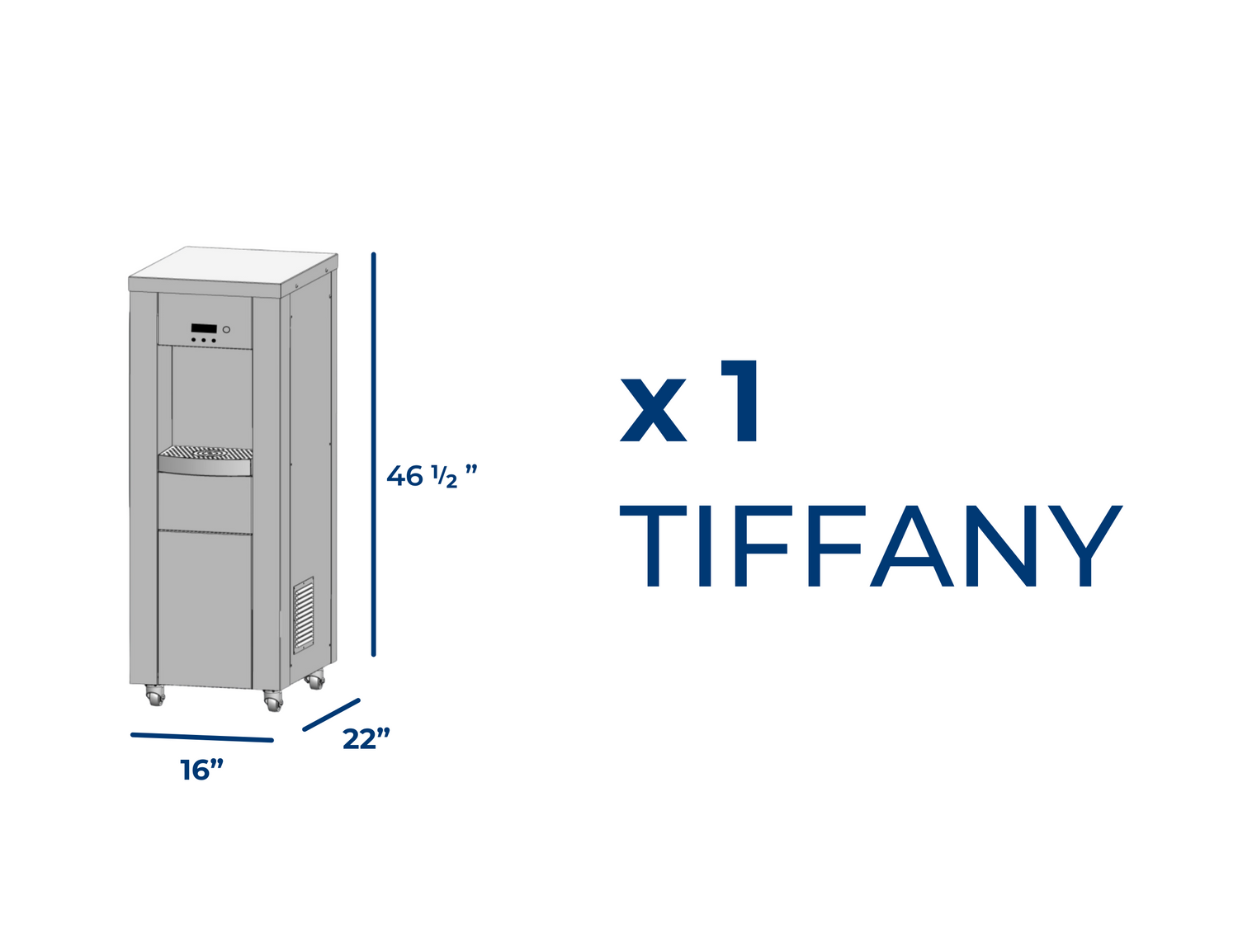 Supplies up to 4,380 gallons every year
Renewable and self-replenishing
Total Weight: 130 lbs
Requires single shipment
Sources drinking water on-site at point of need
Zero plastic waste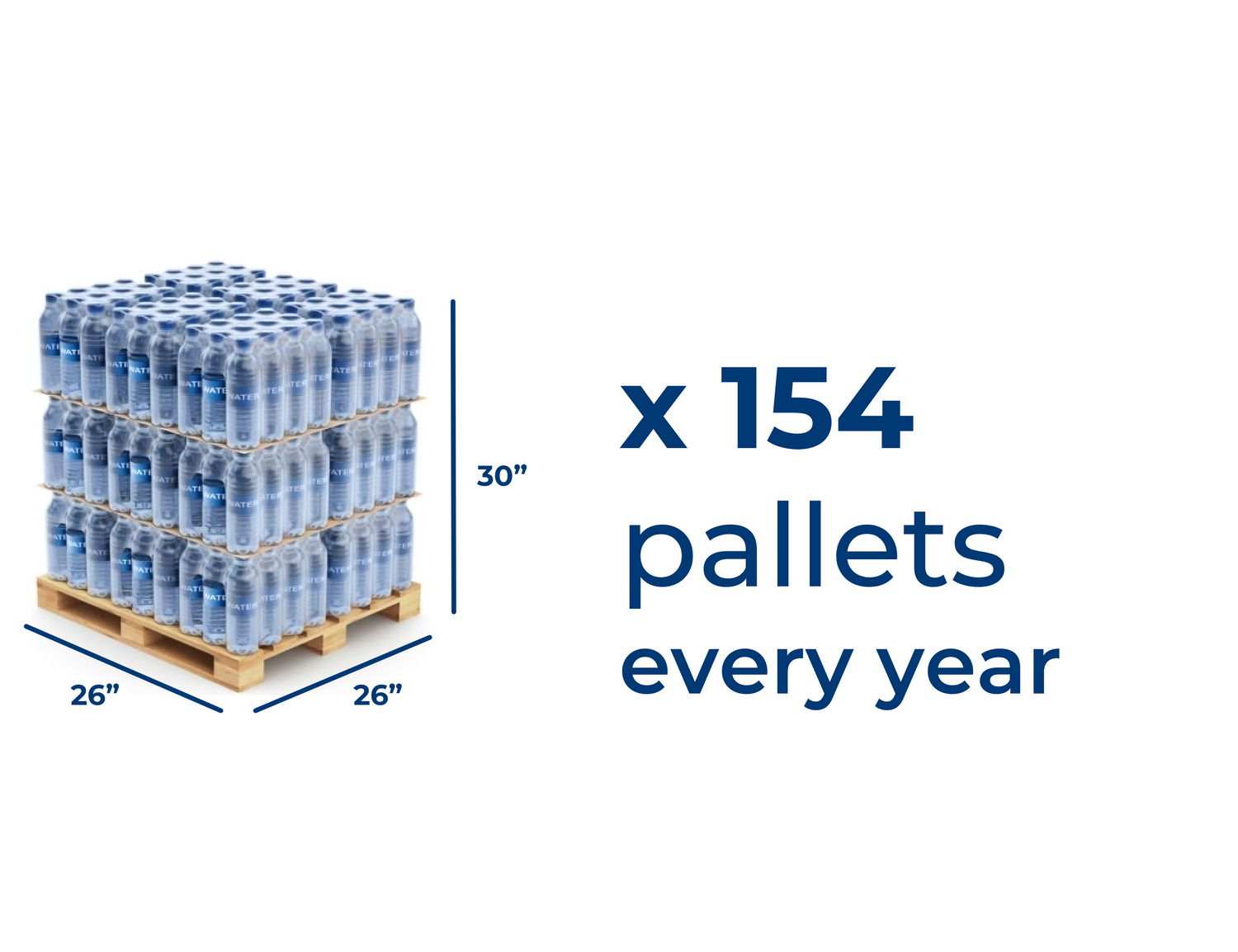 Bottled Water (16.9 fl oz):
One-time supply of 4,380 gallons,
Requires yearly renewal
Total Weight: 40,000 lbs
Requires multiple recurring shipments
Sources drinking water over great distance
Significant plastic waste (33,264 bottles / year)
RussKap OASIS
Supplies up to 73,000 gallons every year
Renewable and self-replenishing
Total Weight: 1,800 lbs
Requires single shipment
Sources drinking water on-site at point of need
Zero plastic waste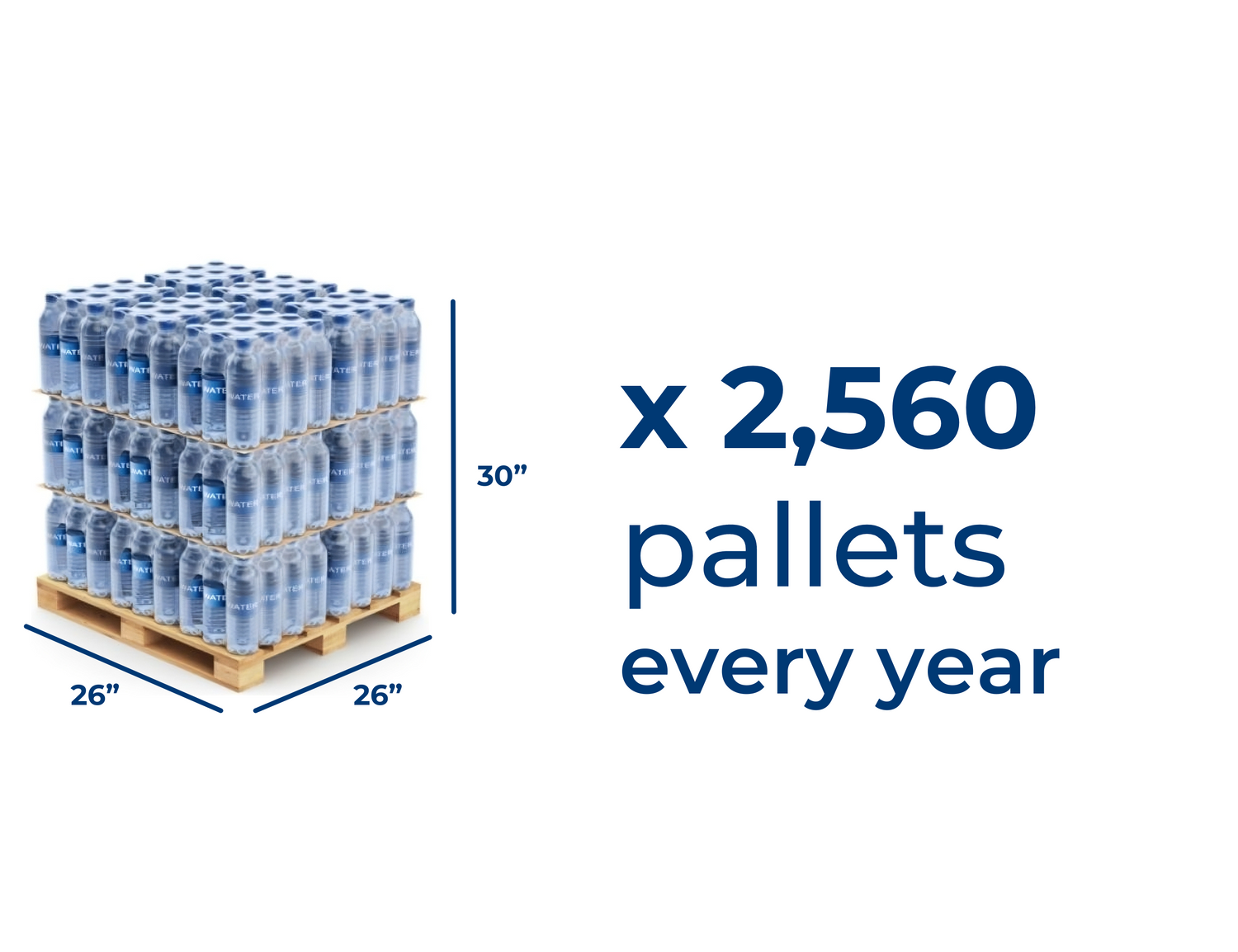 Bottled Water (16.9 fl oz):
One-time supply of 73,000 gallons
Requires yearly renewal
Total Weight: 650,000 lbs.
Requires multiple recurring shipments
Sources drinking water over great distance
Significant plastic waste (552,960 bottles / year)